Just happened: Programming Languages in the Netherlands (PLNL) 2023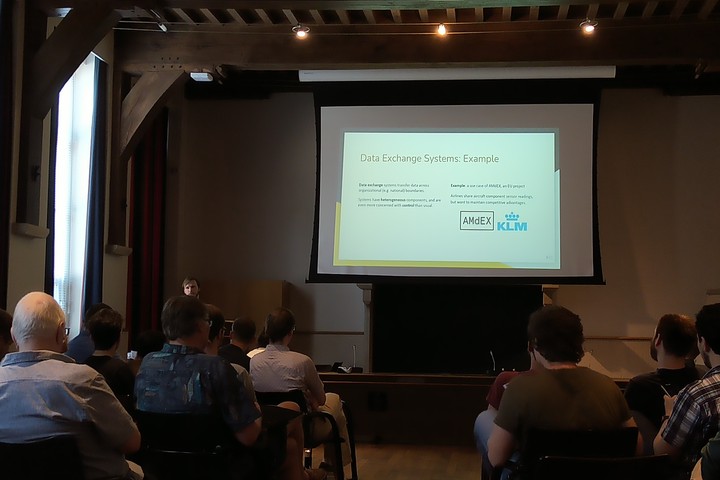 The workshop Programming Languages in the Netherlands, supported by VERSEN, was a big success. A 12-presentation programme enticed plenty of discussion amoung the 50-60 participants. The CCI group contributed by organising the event (Thomas and Grace) and by giving two talks (Christopher on Seaso and Damian on language services).
Many thanks to Grace for the help in organising the event, resulting in a very smooth workshop experience. The attached pictures give an impression of the event hosted in the Doelenzaal of the university library.
PLNL is still looking for organisers for next year.